Cataract Testimonials
After performing thousands upon thousands of cataract surgeries over the past two decades, Dr. Devgan has built up an amazing fan club of appreciate patients. Take a moment to go through some of these testimonials and reviews to see what patients say. Dr. Devgan has a perfect 5 star rating from every single Yelp review.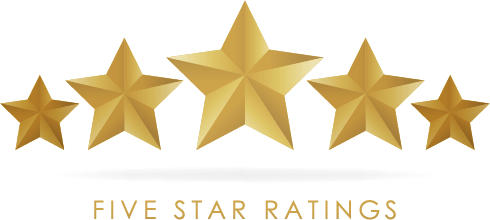 As soon as I had the operation, it was startling. Not only in the clarity of my vision, but in the color spectrum that I was seeing. All of a sudden blues were like magical colors. In 6 minutes per eye, he changed my vision completely for the better. The operation far exceeded my expectations.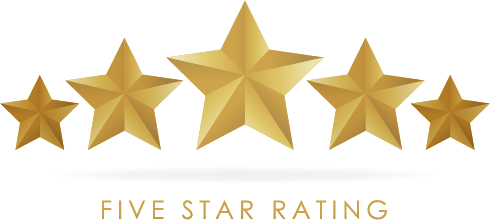 Dr. Devgan is fantastic…he is trustworthy, professional, knowledgeable and easy to work with and most important he truly has your best interests in mind. With his wealth of knowledge as a practicing Professor at UCLA combined with his years of hands on experience at his clinic, why would you entrust your precious eye surgery with just "any" eye surgeon?
Dr. Devgan is quick to respond with detailed answers to any of your questions no matter how simple or complex and you can always count on getting the best advice. One example of the type of care you will receive; Dr. Devgan was out of the country vacationing in between one of my cataract eye surgeries when I had a few upcoming surgery-related questions pop-up. I forwarded the questions to his personal email account not expecting to hear back till his return from vacation but low and behold he promptly responded back that same evening & even included several links to studies related to the topic I had brought up on alternative lens including success rates for treatment of astigmatism and presbyopia.
OK… What surgeon is going to respond back to a non-emergency while they are on vacation in another country? This gentleman is dedicated and loves his craft! Their facility is top rate with the latest equipment including an efficient and skilled staff that values your time & won't keep you sitting in the waiting area all day.
In summary if you want the best solution for your cataract and or LASIK surgery, I highly recommend you consult with and then choose Dr. Devgan as your surgeon! You won't regret it! Btw, I can now see 20/20 in both eyes for the 1st time since grade school! All I can say is WOW!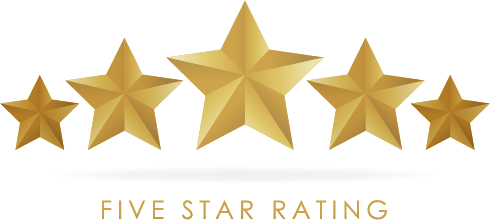 Dr. Devgan is a miracle worker!! I spent 5 frustrating years trying to correct my vision. I couldn't wear contacts and I couldn't see well with or without my glasses. I had cataracts; however, several ophthalmologists told me they weren't "ripe". A new ophthalmologist recommended Dr Devgan and I had cataract surgery on both eyes. With the new corrective lenses he put into my eyes I see everything far and near. I no longer where glasses and I only need 1.25 reading glasses for very very small print and dim lights.
The office staff is great. Everyone respects my appointment time, hardly any waiting. Dr Devgan is fabulous. Every Dr should take lessons from him!!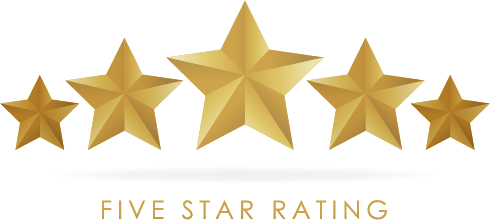 I did a lot of research before I chose Dr. Devgan. He's Chief of Ophthalmology at Olive View-UCLA Medical Center and a Professor at UCLA's medical school. He's an inventor of eye surgical tools with patents to his name. His impressive list of credentials goes on and on. He has lots of instructional videos for doctors on Youtube. He's easy to access online, a super friendly relaxed guy who asked me to call him by his first name and answers all emails, and is very passionate about his work.
I saw two other surgeons before seeing Dr. Devgan, and went through their eval process. Neither had as modern equipment as Dr. Devgan. Dr. Devgan had fabulous before and after photos of my eyes. Dr. Devgan noticed things about my eyes and vision that neither of the other doctors mentioned. Dr. Devgan gave me the details of his approach to my more complex situation in an email so I could understand it.
His office is lovely, clean, classy etc. Everyone is super nice and accommodating and the paperwork was quick and simple. The surgery took place at a surgical center in Beverly Hills. The surgical staff was organized and pleasant. You have your own nurse and anesthesiologist. A friend can come in with you while you are prepped.
Then they wheel you in to the surgery room. By then you are feeling wonderful from the anesthesia. They take control of your eye so you don't have to worry about blinking. I saw some lights above my eye and what appeared to be multi-colored marbles rolling around for a while. It seemed like 4 minutes but it must have been longer. I didn't feel a thing. Then they rolled me back into the surgery prep room. They gave me some apple juice and sat me up and let me wait until I was ready to walk out.
The 2nd surgery was a little different – I don't remember seeing the colored marbles – only some white lights. Also this time I noticed the sensation of something propping my eye-lid open for a moment. And after that I remembered even less and it seemed to be over even quicker. Of course you feel nothing as your eye is fully anesthetized.
In both surgeries I had acrylic toric lenses implanted to correct my nearsightedness and astigmatism. I need reading glasses for paper and monitors up close – just the same as when I wore contacts. I can usually squint to make out text if glasses aren't handy.
When I got home from the first surgery I noticed all sorts of interesting things. The sky in the fixed eye was blue – and the right eye that hadn't had the surgery yet – the sky was tan-colored.
For 3 days before the surgery and 7 days after you do a bunch of eye drops throughout the day. Then there's one drop you continue with at night for 3 more weeks. They need to be kept cool but not freezing. Check instructions on each eye drop as they are all different. I kept mine in a portable cooler with some ice as our fridge was too cold for one of them.
I now have 20/20 vision. Thank you so much Dr. Devgan and staff!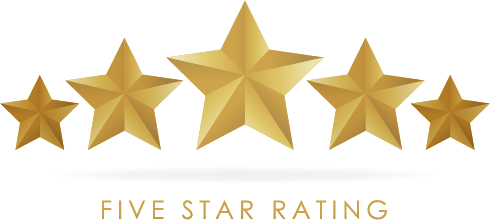 From the moment you enter the office you are treated with great respect from an exceptionally helpful office staff. My wait time until I was taken back to an exam room was 5 minutes or less. The technician placed several drops in my eye, did readings, and finished with dilation of my eye. Dr. Devgan came in. Very friendly and courteous. He did some more testing, then showed me the results and photos of my cataract on the computer. He explained in detail how the surgery would be done and exactly what to expect afterwards.
Surgery was EXACTLY as described. I felt absolutely no pain (they use conscious sedation) and 7 minutes after Dr. Devgan began he was finished.
At the follow-up visit the next morning he was very pleased. I have 20/20 in the eye from which the cataract was removed. He showed me the video of the Surgery (he asked if I would like to see it before showing the video). I will be back when the other cataract is ripe for the picking.
I moved here to LA from NM. I have been disappointed with every physician I have gone to. I felt (and for the most part still do) that CA physicians were in the bottom 1% of their respective graduating classes. Dr. Devgan is the polar opposite to that. He is highly skilled, friendly and explains everything accurately on what to expect.
Two huge thumbs-up for DevganEye. You could not make a better choice for ocular surgery!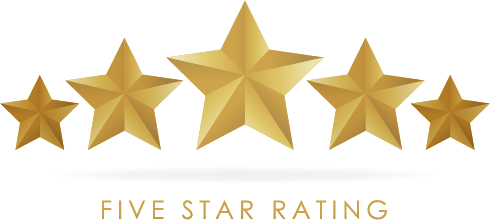 I am not a person who sits around and writes reviews. I must be honest and say that I have benefited by reading some that others have written, but I never felt so enthused, excited or appreciative of a person or service until now. So, if I only write one review in my life, I am happy to say that you should absolutely visit Dr. Devgan for your eye care needs.
As I've started to get a little older, I have a few on my "parts" break down or wear out. I've seen a half dozen specialists in the same number of years. They've all done a good job on fixing my problems, but Dr. Devgan is truly unique. From the very first minute that I met him, I immediately felt his warmth and genuine personality, as he shook my hand and asked me to follow him. Now, personality would not be a reason that I would choose a doctor, but experience and skills are…and Dr. D has them both.
Besides the fact that he teaches new resident doctors, he also has great relationships with many other Eye specialists, including those from the UCLA Jules Stein Eye Institute. I know this because he is not only on a 1st name basis with my Retina specialist from UCLA; he is also a former student of that doctor. Additionally, when I sat in Dr. D's examination room, he found something in my eye that caused concern. He took photographs of the inside of my eye with a special camera he has on his examination equipment, emailed it to my Retina specialist, printed a copy for me and sat and explained his concern in a reassuring tone and with words I could actually understand!
After I was cleared for cataract surgery, Dr. D carefully explained the pros and cons of the different lens options available. He helped me decide to take a Toric lens that not only corrected my cataract, but also fixed astigmatism. This suggestion has allowed me to discontinue use of eyeglasses for the first time in 55 years. The surgery took 10 minutes. I immediately felt "normal". I went out for dinner that night and drove myself to the post op exam the very next morning. Things have been perfect for the last 3 weeks since surgery.
So, if you're looking for a specialist that seemingly has knowledge, experience, personality and shows care and concern, you will undoubtedly feel as I do, now that you've searched Dr. Uday Devgan. Congratulations on your find!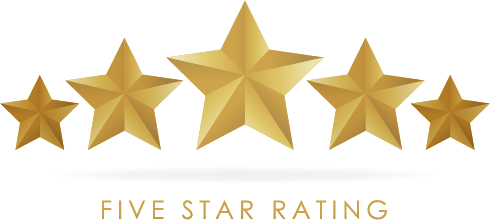 Dr. Devgan was one of many THAT SAVED MY SIGHT! I'm very young for this type of problem. I had multiple retina detachments. As a very successful hair stylist, my eyesight is obviously golden! As a result of many vitrectomy surgeries, I developed cataracts (in both eyes)! Not only were my cataract surgeries AMAZING! My eyesight was improved so, so much for close up – where I needed glasses before! NOT ANY LONGER! He really is the best! CRYSTAL CLEAR!!!!!!! He is THE BEST!!!!!!!!!!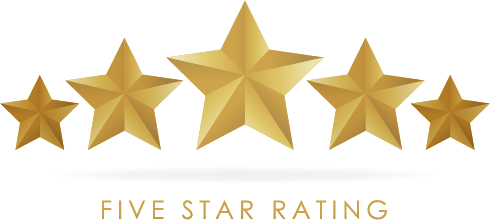 I am a 65 year old retired graphic designer/ photographer. Color and form are a big part of my world. My cataract was pretty severe and I could see very little out of my eye by the time Dr. Devgan did the surgery.
My prior cataract surgery was performed by a UCLA trainee doctor / medical student at a UCLA facility where Dr. Devgan teaches in addition to his private practice. He was not in attendance the day of my surgery and though ultimately the results were successful the whole procedure itself was so terribly stressful that I said to myself "never again!" The best part of that experience other than restored vision was meeting Dr. Devgan in whom I had confidence immediately. At that time, I vowed should my other eye get a cataract I would seek him out in his private practice and settle for nothing less than his calm, thorough, generous and supremely professional care. He did not disappoint.
I consider myself a difficult patient due to my anxiety level and he handled me beautifully. By the time I had the surgery I was not afraid and everything went superfast. He took time to explain things to me and he is easy to contact when questions arise, you don't find that too often. As far as I am concerned he goes far beyond what is expected. The state of the art laser equipment that he used to remove my cataract and correct my astigmatism made everything very precise and easy on me. By my next day appointment, the incisions were already healed! Dr. Devgan is confident but not overly confident. I find him the perfect mix of what makes a doctor great. I am very happy and consider writing a review for Dr. Devgan an honor. If you want Dr. Devgan's hands to do your surgery, be sure you see him in his private practice and not at UCLA where is a professor but the UCLA trainee doctors actually do the surgery.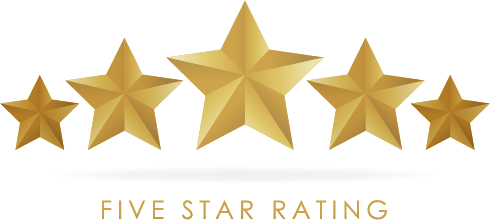 After 24 hours following cataract surgery on my second eye, I woke up able to see without glasses! I have had the most incredible experience and result. Dr. Uday Devgan is the miracle worker. He is accessible at all times, and it is a pleasure to have someone like Dr. Devgan operate on one's most precious asset, your eyes. His office staff is helpful and pleasant, and going through the process from beginning to end has only been a positive experience. I would highly recommend to anybody considering cataract surgery to give Dr. Devgan's office a call to set up an appointment.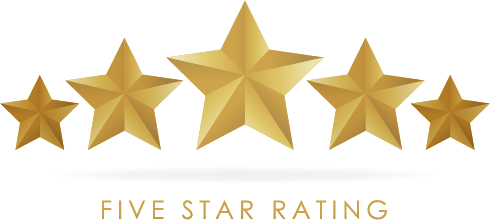 The bottom-line is Dr. Uday Devgan is an outstanding and compassionate doctor, surgeon, and human being. What follows is the short version of a horror that befell me, which Dr. Devgan miraculously cured.
I'm a professional oil painter and mostly a very visual person. At 67 years of age, I had cataract surgery in Rancho Mirage, California. The surgeon botched one of my eyes, resulting in the loss of practically all eyesight in that eye. I consulted SEVEN ophthalmologists to learn the answers to three simple questions: 1) what was the problem, 2) how did it develop, and 3) what could I do about it.
NONE of these doctors could answer any of these questions, and I didn't want to sue anyone. I just wanted to fix my eyesight. Most of the responses were shoulder shrugs, and a few were downright insulting, for example, one supposedly famous doctor said, "It's academic at this point." Now, I have a Master's Degree in Fine Arts, and my husband holds two PhDs. So you can imagine our outrage.
Finally, the last of the seven docs said, "I'm a pretty good surgeon, but I'm not good enough for your problem. If I had your problem, there is only one doctor I'd go to in Southern California. His name is Uday Devgan. Don't let anyone else touch your eye."
We beat a path to Dr. Devgan's door. Low and behold, not only did he have the most and more up to date equipment than any surgeon we had visited, but within five minutes, he had answered ALL my questions. My cataract surgeon had made too large of an incision in my eye that was too close to the center, causing extreme astigmatism.
Dr. Devgan did three important things for me. First, he explained the entire problem and how he could resolve it. Second, his manner and the expertise that shined through gave me hope. And finally, after a year of healing from my botched cataract surgery, Dr. Devgan performed a PRK laser operation on my harmed eye that reshaped it and gave me 20/20 vision two months later in that eye.
Dr. Devgan restored my vision. More importantly, he's helped restore my confidence that a few in the medical profession are actually true professionals, not hacks that somehow made it through medical school and now spend their lives butchering others. I wholeheartedly and without qualification recommend that you meet Dr. Devgan to inquire about what he can do to improve the health of your eyesight.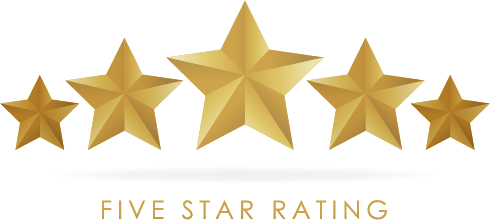 I found Dr. Devgan during the process of search for the best surgeon in town. I went to the ACS (American College of Surgeons) web site. The logic for my search was simple. I need a complicated eye surgery done in my eye and I really don't want to screw up on my eye.
There were four cataract disease / procedure specialists in LA area, only four! Actually Dr Devgan has both FACS (Felow in American College of Surgeons) and FRCS (Fellow in Royal College of Surgeons), FRCS means Dr. Devgan is a fellow in UK too. Yes, basically top surgeon in the field of eye surgery.
So I just dropped by Dr. Devgans' office without appointment since my situation is, in any standard, not an urgent medical situation. My impression is that Dr. Devgan is straight forward and to the point with substance without losing humor and personal interaction. Dr. Devgan's life is about surgery and excited about it. When you have an eye problem so complicated and screwed up that nobody wants to touch it, Dr. Devgan is the answer to it. After Consult session was over, I was well informed and knowledgeable about what surgery process I should go through. But, I must tell you that he is busy guy.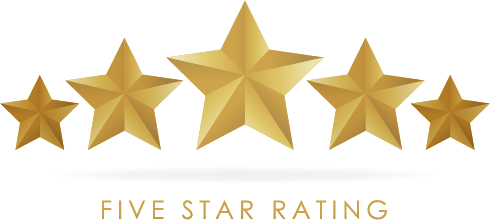 Amazing doctor — amazing procedure! Both eyes done. Painless, easy and so successful…I can't thank you enough, Dr. Devgan!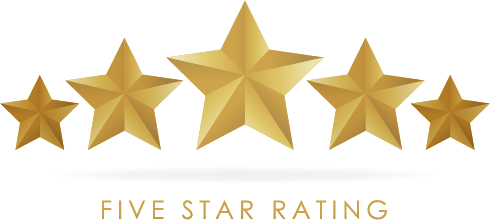 I was referred to Dr. Devgan for cataract surgery because I'm a high risk for retinal detachment. Apparently he is versed in dealing with difficult eye cases. I am also severely myopic. Dr. Devgan and his staff are kind, reassuring and professional in all levels of care. He responded to my concerns immediately, did an amazing job surgically and I can see better than I have in years. I fully recommend him as a surgical physician and would return if I ever encountered any further issues.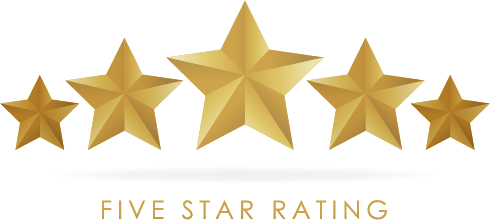 Dr. Devgan and his staff are the best. My vision (cataracts) in both eyes is now exceptional! Dr. Devgan explains everything thoroughly and answers any and all questions. I could not have asked for a better experience and outcome!!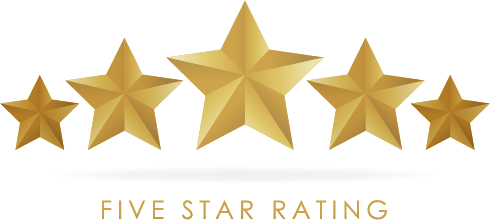 I consider Dr. Devgan to be one of the best cataract surgeons in the world. He also runs one of the most professional offices I have ever seen. The equipment is cutting edge and his surgical skill is extremely impressive. His support staff was excellent. I was a very challenging case and searched for a surgeon with experience with high myopes. As a 44 year old with early cataracts and extremely long eyes, I was concerned that I would not be able to play sports and work as needed. Dr. Devgan was confident and straightforward with me and put me at ease. The surgery went very well and he took me from a -20 or more to a -0.25 and -2.00, one eye for great distance vision and the other for great near vision. Every doctor I see is impressed with the work he has done. I am very grateful!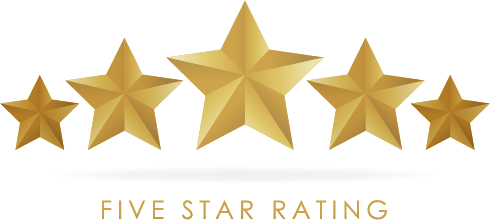 I was referred to Dr. Uday Devgan by ophthalmologist Dr. Michael Miller. I needed cataract surgery, but my case was difficult due to prior RK surgery. Dr. Miller felt Dr. Devgan has the expertise necessary to perform such difficult surgery.
His staff and colleges treat you with the upmost respect and courtesy. They are exceptionally helpful with any concerns you might have. Dr. Devgan takes the time to explain in detail the procedure and address any concerns. They are all very professional. I would most definitely refer my family and friends to Dr. Devgan. I am ecstatic about the results.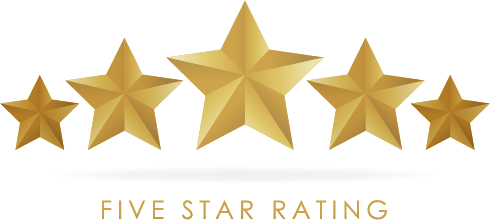 Had successful cataract surgery May 2015. Now, one year later, still going strong. Dr. Devgan did a great job. I would highly recommend him.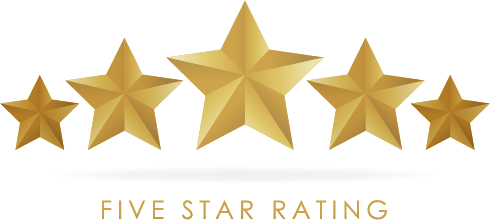 I knew of Dr. Devgan because he performed my wife's cataract surgery with excellent results. Before I tell you how wonderful Dr. Devgan is, let me start with why I sought him out in the first place.
A small piece of steel became lodged in my cornea and caused a rust ring to form around it. A local eye doctor who removed the foreign body was unable to remove the rust because he said it was too deep. It shocked me when I was told that the ring would probably remain there for the rest of my life! This was very discouraging because the resulting loss of visual acuity made the close-up work I do for a living difficult. The office worked with me to find a cancelled appointment that I could fill in order to see Dr. Devgan more quickly.
At the time of my appointment, I was unsettled and apprehensive because of the bleak prognosis I had been given earlier. I don't know how to really explain this, but all those emotions melted away soon after Dr. Devgan personally led me back to an examination room. He has a gentle confidence that immediately puts you at ease. He unhurriedly and simply explained each part of the examination before proceeding. I felt like his most important patient and I believe at that moment I truly was. I knew I was in very good hands.
After he performed an examination of my eye under high magnification, he shared pictures of my eye on a computer monitor and carefully explained the situation. After precisely measuring the depth of the injury and the thickness of my cornea using state-of-the-art equipment, he told me that he could remove the rust ring right then and there.
The procedure was short and not unpleasant in the least. Dr. Devgan's words of encouragement and progress during the surgery were very soothing and relaxing; it was easy to stay calm the whole time.
I had only slight discomfort afterwards and virtually none the next day. Much more importantly, I could see clearly again from the repaired eye! Having your vision restored is a joyful experience! Thank you so much Dr. Devgan!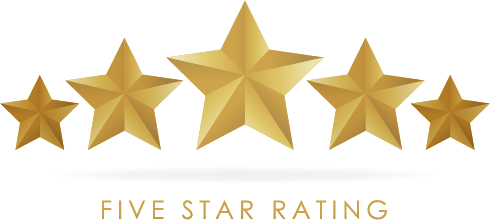 This Dr. Devgan is a great doctor – I never saw better in my entire life. He removed a cataract and corrected my eyesight at the same time! I got lucky to find him I suggest you use him if you are having cataract surgery! The experience could not have been better and the Dr. Devgan is super nice and professional!! A 10 out of 10 use him and be happy you read Yelp!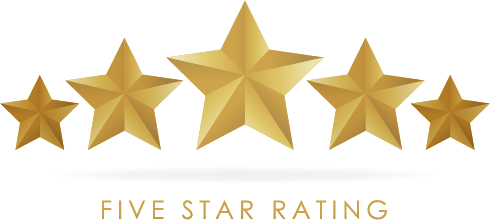 Incredible personal patient care and attention to detail. Highly recommend Dr. Devgan and his entire staff. He went above and beyond to make sure I had a comfortable, and most importantly, great results as promised with improving my vision.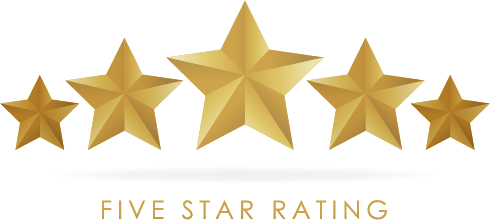 The absolute best! – he is an outstanding and gifted eye surgeon. A brilliant, compassionate doctor who absolutely loves his profession and uses total state- of- the- art equipment and procedures. I would not trust my eyes to anyone else.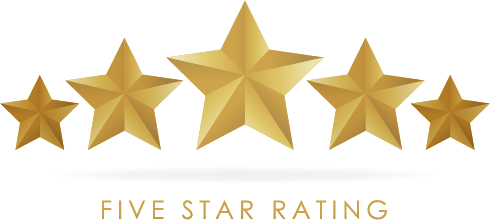 Dr. Devgan is a master at what he does. His staff is warm and friendly just like him. I had bad cataracts in both eyes and severe astigmatism. I now see 20/20 in both eyes. I am so grateful my husband found this man. I was worried when I went to The Vision Care Center in North Hollywood because the Dr. was odd and I felt like part of the herd they were moving through. Their equipment seems antiquated compared to Dr. Devgan's state of the art facility. PLEASE, if you need eye surgery, go see Dr. Devgan!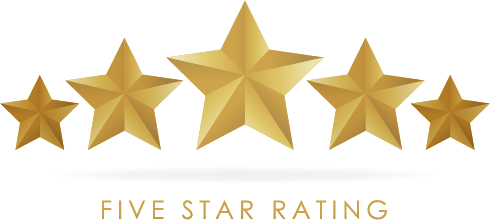 Dr. Devgan is a gem in the world of eye surgery! From our first visit to see him, I felt very comfortable my father would be in his hands (and my father is a surgeon himself!). He expertise, mannerisms, professionalism, and above all, the personal care he dedicated towards my father was phenomenal and outstanding. He explained the procedure to a level that the non-physicians like myself would understand as well to the technical level that someone like my father needed to hear.
The day of the surgery both he and his staff were warm, caring and ensured me that they would take care of my dad. They allowed me to stay in pre-op (which is the same as recovery room, it's a private surgery center) until they wheeled my dad into the OR. And the staff is so courteous, they told me right away when my dad was out of the OR in the recovery room.
Dr. Devgan even personally emailed me to check on my father after BOTH surgeries – talk about going the extra mile! If you or your loved one needs to get eye surgery, do not look any further, you've found the perfect doctor!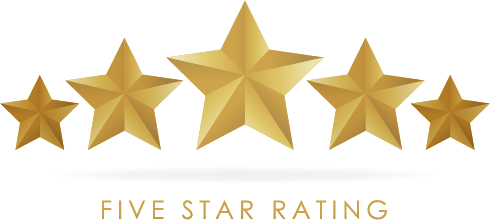 Dr. Devgan has truly changed my life!!!! I cannot say enough great things about him! I would rate him higher than five stars because he surpassed my wildest dreams of making my eye appear normal. 6 years ago I was in a car accident that left my right eye very disfigured. Once we met and he saw my situation, he took some pictures and ran some tests all the while talking to me and being very personable. After the tests were done he walked me through explaining how severe and complex the damage to my eye had been and then he told me " I am going to straighten your eye out and make you look normal" with complete confidence in his voice!! I then knew my thoughts were true and with his extreme knowledge, expertise and perfectionism that I had chosen the best surgeon in California, the west coast, and possibly the country! Due to his skilled hands the surgery was a success!! Before my surgery I would stare at myself in the mirror and be appalled with how my eye looked, now I stare at my eye with complete amazement, tears of joy and happiness with how beautiful and normal my eye looks! Dr. Devgan shared his gift of being an amazing top notch surgeon with me and I am forever grateful! I would recommend anyone who wants to be in the hands of the best surgeon to make an appointment with him!!!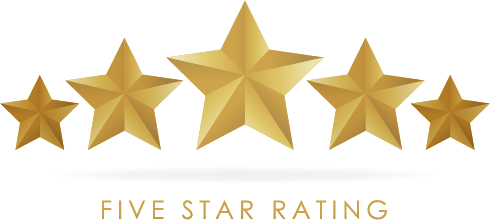 I don't have any words to say about Dr. Uday Devgan. If I say something, definitely those words will become less for him. He is awesome. If you visit Dr. Devgan, you won't feel to see another eye doctor in entire life time. I give guarantee. I am very lucky that I got cataract surgery with Dr.Devgan.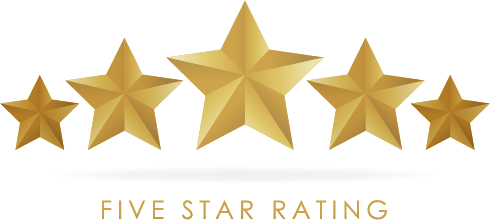 After being diagnosed with rare type of "posterior polar congenital cataracts" by a local ophthalmologist in 2014 and told I would be "high risk" for surgery, I started researching everything I could find on this type of cataract. I found a lot of information and everything I read said there was a high risk with this type of surgery, but when I found the articles written by Dr. Uday Devgan and Clinical Professor at the Jules Stein Eye Institute at the UCLA School of Medicine, I knew he would be the doctor that I would trust to perform my surgery. Dr. Devgan confirmed that I had the rare "posterior polar congenital cataracts" in both eyes as well as cataracts in front of the eyes. He let me know that the risk is close to one in three of having the capsular break and that usually ends up with very poor vision. With Dr. Devgan's new technique the risk is 10 times less! Because I had read of his expertise in performing these types of surgeries, I trusted that he would be using the best technique and I would have the greatest results. I viewed a similar surgery video of this same type of cataract performed by Dr. Devgan prior to my surgery and later was provided a link to my own surgery video. Well, I did choose the GREATEST doctor. He performed removal of my cataracts and performed lens implant surgeries (one toric, one non-toric, diamond lens) a month apart and both surgeries were not only successful, at 70 years old, I NO LONGER NEED EYE GLASSES, with the exception of occasional need for +1.00 reading glasses.
I made two trips from Indianapolis, Indiana to Beverly Hills, California and will always feel so lucky to find the greatest eye surgeon. It was obvious to me that he loves his work and people. Besides finding the greatest doctor, his staff is so nice and helpful. I saw Keith more than others and I think he is outstanding. Dr. Devgan, thank you for my awesome eyesight.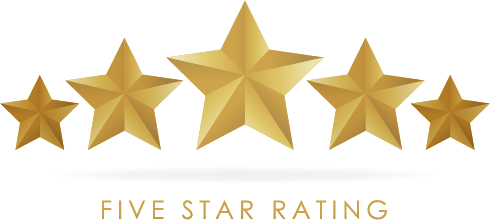 I found Dr. Devgan on Yelp. I needed cataract surgery and am glad I found him. He is very patient and treats you like you are his only patient. He has state-of-the art equipment (his "toys") which helps him to explain everything very thoroughly. It is amazing how he and his staff are so efficient yet very warm and friendly. As part of my surgery, Dr. Devgan implanted new lenses that eliminated the need for contacts. (After he did my first eye, he gave me a temporary contact for the second eye pending second surgery.) After second eye surgery, I am without contacts for first time in 54 years!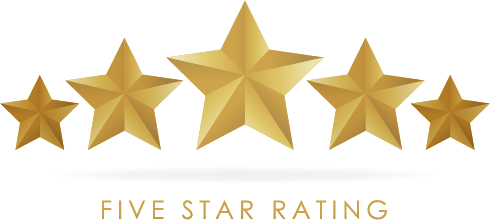 As a commercial artist and illustrator, my eyesight is everything to me. I was very nervous about having my eyes operated on and would only go to the best surgeon. After wearing glasses and contacts for 42 years, with a very strong prescription, I now have better than 20/20 vision. I was very nervous, but Dr. Devgan and his staff immediately put me at ease. Dr. Devgan took the time to explain the procedure to me and answered my questions. His confidence and reassurance lead me to better vision than I could ever have imagined. The surgery was quick and painless and within hours, I was able to see like I never had before. After the first cataract removal and new lens, everything was so bright and vivid, that I was excited to get the next eye done. I never dreamed vision like this would be a possibility for me. This has been a life changing experience. I highly recommend Dr. Devgan.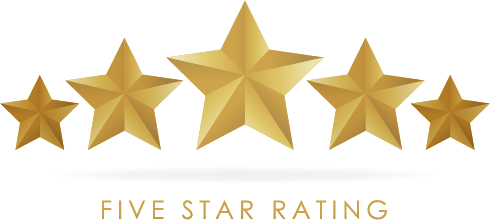 Dr. Devgan was recommended to me by a very dear doctor who had been taking care of my eyes, so I believed before I met Dr. Devgan that he was extremely competent and that he was kind and personable. With him, it isn't anything put on, it goes deep inside and is who he truly is. I'm so impressed with all I've experienced, the wonderful staff, Sepi, Alice, Karen, and Dave, with the surgery center and staff, with the Doctor's kindly care when I sent emails with questions, etc., and with the outcome, with clear sight. I can now, after cataract surgery, see the color of my eyes!!! Doctor Devgan showed me what my eyes looked like with the cataracts and then again when they were gone!!! Extraordinary!!! I am so happy I went to Doctor Devgan.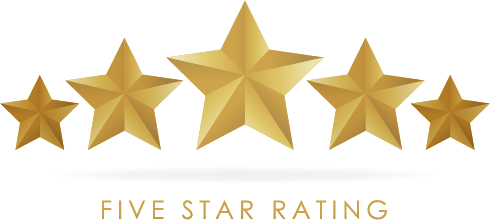 Dr. Devgan is the best and I would give him an A++!!
He is an amazing and very kind doctor. His expertise and passion for what he does, his caring, kindness and very positive persona is apparent from the first time you meet him. He is very thorough and detail oriented. There were no surprises in my surgery and he is very honest and lets you know exactly what to expect. He is truly an expert in his field and loves what he does!
He performed my surgery and my vision is right on target and I am very happy with the outcome. He is also always available to answer any questions I have via email, something that I am very grateful for. No other doctor has ever provided me this kind of support and assurance.
You have only one set of eyes! Please leave them in the care of the best doctor…Dr. Devgan!
I would highly recommend Dr. Devgan to my family and friends and would trust only Dr. Devgan to operate on my own eyes!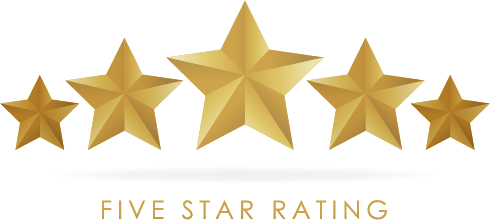 My name is Harry McMullan and I learned that I was developing cataracts when, during a routine eye exam last December, I commented to my regular ophthalmologist that he must have changed dilation fluids, because I wasn't squinting as much as I had immediately after previous eye exams. He replied, "No, it's because you're developing cataracts and less light is getting through to your retinas."
As I have been dragging around glasses for 30 years, the prospect of lens implants was not unwelcome, but "due diligence" as to which ophthalmologist I should entrust with the task was clearly in order. My wife's mother had had a cataract operation with an unfortunate outcome and I was keen not to have that happen to me.
My research took me to Uday Devgan, MD, whose practice is located near UCLA in Los Angeles. Reviews consistently rated Dr. Devgan among the nation's top cataract specialists. Accordingly, I made an appointment to see him.
I found Dr. Devgan's office to be clean and orderly, and his staff friendly and professional. One of his technical specialists put me through a series of eye tests and measurements on multiple impressive-looking testing machines, and thereafter I met with Dr. Devgan. He explained the results of the tests which had just been made, and what happens in a cataract operation. I asked him about a Bausch+Lomb system I had read about that corrected for both near and far vision. He said that while he thought very highly of the B+L products and used them frequently, he recommended a simpler B+L system that would correct my vision to 20/20 from fingertip length out for my particular case. I expected an LA big-city price, but in fact the total cost he quoted for both eyes (after insurance) was less than a third what my home town ophthalmologist had given me!
As to Dr. Devgan's qualifications, the fact that he is Chief of Ophthalmology at Olive View UCLA and full Clinical Professor at UCLA shows both his desire to help others and his competence to do so, and his 19,000 cataract procedures in the last 15 years abundantly demonstrates his experience. He told me that he is very proud of how many ophthalmologists come to him when they personally need lens replacements. Other ophthalmologists also often refer "revision" cases to him, where the task is to repair cataract surgeries that didn't turn out as they should have. To top off his professional qualifications, he personally invented a number of the instruments now used in cataract surgery. (Check it out: www.storzeye.com and search for "Devgan")
Personally, I found Dr. Devgan to be most friendly and generous with his time. Without being asked, Dr. Devgan gave me his personal cell phone and email address, an unheard-of offer from a physician in my experience! Dr. Devgan performed my cataract surgeries in a one-week interval beginning on February 22, 2016, and the results have been outstanding. No pain, no problems, great result. Do yourself a favor and contact Dr. Devgan if you have cataract issues. I couldn't be more pleased with how mine turned out.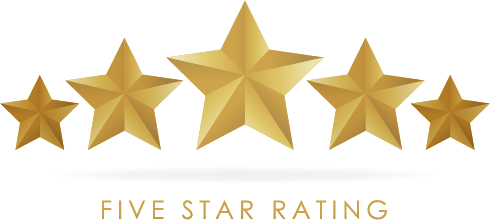 If you are in need of eye surgery, I strongly recommend Dr. Devgan. He came highly recommended to me by a close friend who did exhaustive research on eye surgeons in southern California before undergoing cataract surgery. Dr. Devgan combines his talents as a surgeon with the most up to date technology that is available today. The day after my procedure I woke up with the best vision I've ever had in my life. Also his great office support staff helped to make this whole experience a pleasant one. Thank you Dr. Devgan.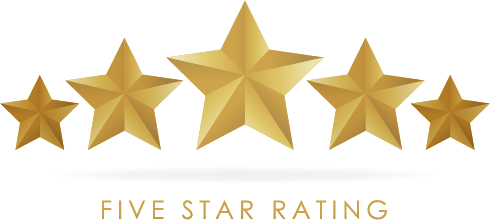 I had a great experience with Dr. Devgan and his staff. He did cataract surgery in both eyes, and I had 20/20 vision one day after the second surgery. Between the two surgeries, I went to a movie and watched it for a while with each eye separately. The difference was amazing – the color and picture were so much brighter and sharper with the new lens. Great result and a consistently pleasant experience to boot!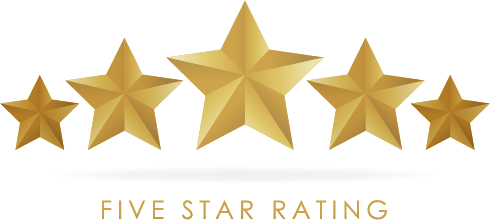 My initial reaction after the second eye was done — cataract and astigmatism — was "I wish I had more eyes." To have such a positive result from any doctor visit is unusual. Dr. Devgan and his staff, and the Beverly Hills Surgery Center, made the whole thing painless, no enjoyable! I was constantly surprised at how well everything went, wonderfully planned, tested and executed. I may never have to visit Dr. D again, and that will be a loss. But thanks to him, I now see (again) in High Definition, and I'm enjoying it very much. Thanks, Doctor!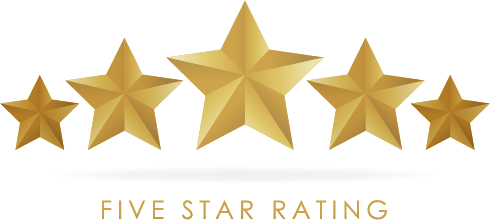 Dr. Devgan and his staff did a perfect job, first on creating a friendly environment, then on taking me through the steps for my cataract surgery, and then throughout the surgery and post-surgery process. At every stage all of questions were answered, and there was never a wait of more than a few minutes for each appointment, and for the surgery. A #1 all the way.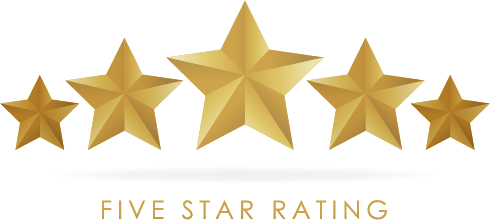 I am a very satisfied patient of Dr. Uday Devgan. I have had glasses since the age of 13 for near-sightedness and it has gotten progressively worse for years. In the last several years, no correction prescribed for me seemed to help. My optometrist told me that though I had a mild case of cataracts, that this could be the reason for the worsening eyesight. So I began my research into finding a eye surgeon who was experienced with cataract removal. I chose Dr. Devgan after seeing that he had extensive experience with cataract removal surgery and after seeing all the other positive reviews that he had received from his patients.
Despite my severe near-sightedness and astigmatism, Dr. Devgan not only removed my cataracts but also corrected my far vision with Premium Toric IOL and refractive surgery. Through the whole process, he patiently answered all my questions and concerns and carefully explained all my various options. I would highly recommend Dr. Devgan if you are considering cataract removal.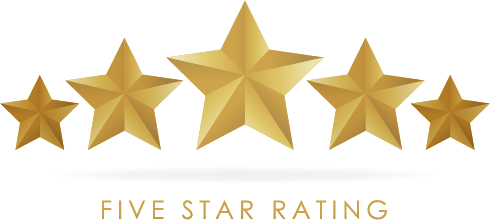 I should have wrote a review years ago, but maybe then yelp was not around. I had surgery with Dr. Devgan 8 years ago I had a really bad case of Cataracts on both eyes and when I say my case was really bad I mean really bad to the point I was crashing into walls. How it happened I am not sure, my vision suddenly would go in and out, I was only 20 years old. I was blessed to have been at Olive View hospital when Dr. Devgan happen to come to the hospital and took me as his patient. He performs surgery on both eyes couple weeks after seeing me for the first time and I could not thank God enough for sending Dr. Devgan into my life. Years later my vision is amazing it only gets better with time. Dr. Devgan advised 8 years ago to be patient and learn how to adjust my vision and focus. I only use glasses when I'm at work and have a rush order that is needed right away.
I recently visited Dr. Devgan's office off Wilshire and his office is amazing from the moment I walked in everyone that works there was so nice and made sure I was taken care off. If you are looking to have LASIK or Cataract procedures Dr. Devgan is the #1 Surgeon to go to. You will NOT be disappointed. I am a very happy patient.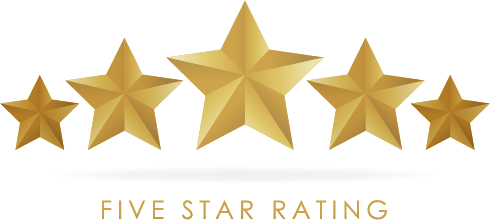 My surgery with Dr. Devgan went great, 1,2,3 now 20/20 vision in each eye. As d dentist I have feared the lens implant because of my profession. All I can say is I should have done it 20 years earlier. Dr. Bob Weinstein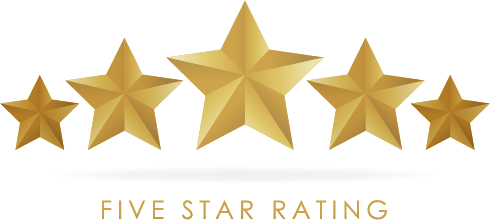 Look no further. Dr. Devgan is the doctor you want to do your cataract surgery. I had my cataract surgery in July 2015, and my vision improved immediately. I had one eye done and two weeks later I had the other eye done. I cannot say enough good things about Dr. Devgan.
I had been examined by seven other Ophthalmologists. The reason I saw so many was that I kept getting different opinions as to what should be done. I live in Los Angeles. I was so frustrated I went to Mayo Clinic in Arizona for an opinion. The doctor there recommended Dr. Devgan, and said that I could not find anyone better than Dr. Devgan. He was right.
When I met Dr. Devgan he took the time to listen to my concerns. After a thorough examination he answered all my questions and told me what needed to be done. I now have 20 /20 vision. I am so happy with the results. I have recommended Dr. Devgan to my family and friends. Thank you Dr. Devgan for giving me a new look on life!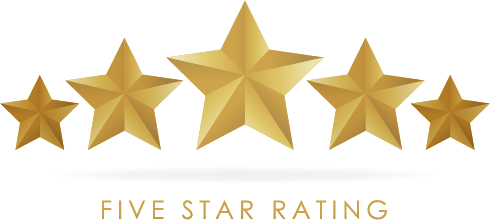 I've been evangelizing about this surgery since I had my first cataract removed a little over a month ago. First of all, the surgery itself is so quick, so painless, that you have to ask if it's really over. Maybe five minutes total. The staff in the office and at the surgery center are attentive, efficient and fun to be around. Dr. Devgan is smart and funny and answered any questions I asked. All in all, a wonderful experience. Not to mention the fact that the surgery is truly mind-blowing — he can replace a lens in five minutes!!! And suggested that the night of the surgery I go out to dinner with friends and relax. (Actually I went to a concert!) My husband said his grandad had to lay flat on his back for a week after his cataract surgery. Truly a miracle of modern medicine. And a gift to those who suffer with cataracts.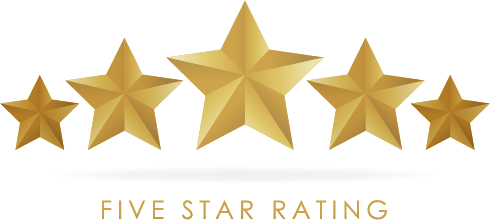 I was referred to Dr. Devgan by a colleague whose eyes were greatly improved through his care. He performed two cataract surgeries and lens implants for me. My vision has improved tremendously, and I no longer wear glasses which is wonderful. Dr. Devgan is extremely professional and provides the most current procedures and expertise. His reassuring and caring manner make him exceptional. The office staff is helpful, informed, and excellent as well. I highly recommend Dr. Devgan for any ophthalmological needs.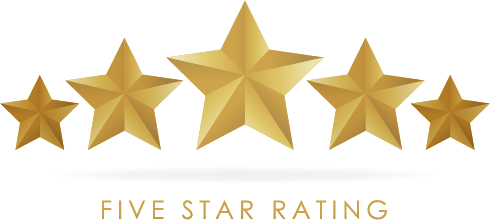 I went to Dr. Devgan for a second opinion after being told that I needed cataract surgery in both eyes. Besides being a very personable doctor, he took time with me and explained why he said "absolutely not yet" to surgery. Very professional and his staff is excellent in terms of positive attitude. When I do need the surgery I will not hesitate to go to Dr. Devgan. I don't think there's anyone better qualified in all of Los Angeles.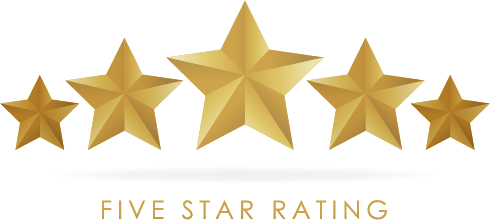 Dr. Devgan performed cataract surgery on my eyes this summer. I could not be happier with the results. He patiently went through the entire procedure with me and explained all my options. He was the essence of professionalism, and his entire staff were also as friendly and helpful as anyone could wish.
The procedure itself was completely painless, just as he told me it would be. His follow-up was also very thorough. I really could hardly see by the time of my surgery, and now I can see better than I ever have. He also fixed my astigmatism, so now I don't need glasses at all. It feels like a miracle to me.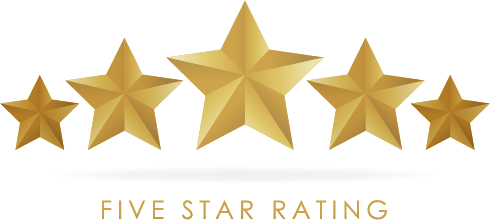 Dr. Devgan…there are many adjectives to describe him as a surgeon!
Perfectionist
Thorough
Up-to-Date with the newest procedures
Honest
Professional…beyond reproach
I could go on and on. I first became aware of him many years ago and decided right then and there that he was the ONLY one to remove the cataracts from my eyes.
Right away when I went to his office I knew I had made the right decision. He gives you an informational packet that explains Pre-Op and then one for Post-Op. They cover every conceivable question you could ask. I've never seen anything like it! You really feel comfortable knowing that he is so aware of what you are feeling as a patient.
I made the big mistake of watching several surgeries online before mine….so, I was really scared. However, Dr. Devgan and his team at the Specialty Surgery Center treat you with such respect and kindness that you quickly become relaxed…then after surgery realize it was a piece of cake…with no pain.
He did both of my eyes a month apart and I cannot tell you what it's like to be able to see clearly again!! I would recommend him without hesitation to anyone. His office staff is also a positive reflection of his professionalism. I regard him as not only my doctor, but a friend as well.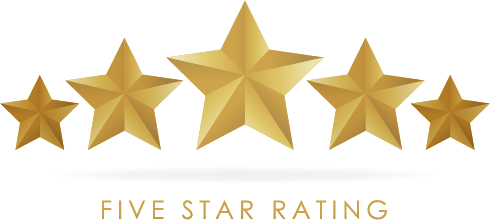 Cataract surgery has a high success rate (you may not quite get the expected results, but you will likely still have a big improvement in your vision by having the surgery). However, it is surgery, and something could (and once in a long while does) go seriously wrong for an individual. So it is important to spend effort on the selection process.
The ability to see again clearly is truly incredible! The only thing I can think of that might come close in importance is the ability to hear, and given a choice, I'd far rather lose my hearing. Because of the cataracts, I lost the ability to drive, and was rapidly losing my ability to work on the computer. Everything was fuzzy and somewhat yellow tinted. It is such a pleasure to see clearly; the colors are much brighter and sharper as well.
One thing that I noticed is that there's a more abrupt transition from an object being in focus and to being out of focus as that object moves closer or farther from me. Before the cataract surgery, the muscles in my eye would adjust the thickness of my natural lens as something moved closer or farther, but the monofocal (artificial) lenses are not adjustable. This is minor difference from my pre-cataract vision, and not one that causes any problem.
Dr. Devgan is very well known and respected among his peers. He is at the top of his game and at the forefront of his field.
He has done numerous eye operations on other doctors and ophthalmologists.
He's told me that a significant number (15%) of his patients fly in from out of town.
He has developed several tools used in eye operations (check his web site).
He has demonstrated techniques live, performing actual operations to audiences of up to 1000 other ophthalmologists a number of times (6 or more, I believe).

NOTE: If you'd like to see what happens in a cataract surgery, see his videos on YouTube.

He is on the faculty of the Jules Stein Eye Institute at UCLA.
He gets referrals from other ophthalmologists when something has gone wrong and it is necessary to remove an artificial lens and replace it with another. That is a difficult operation that should not be done unless it is really necessary to do so, and therefore as mentioned above, most other ophthalmologists will not replace an artificial lens with another one.
He has relationships with and consulted with a large number of companies in his field, and therefore has ready access to new options as they emerge.Dr. Devgan is very enthusiastic about his work, and always striving to "raise the bar" and improve his knowledge and skill set. He takes strong and personal interest in each patient, and is keenly aware of the fact that what he does will affect how you see for the rest of your life. In addition, he was highly accessible and very helpful in explaining the options, the procedure and answering all of my (many) questions (questions which he probably has heard a zillion times before.)As you can tell, I am a very pleased and appreciative patient, and recommend him with the utmost enthusiasm.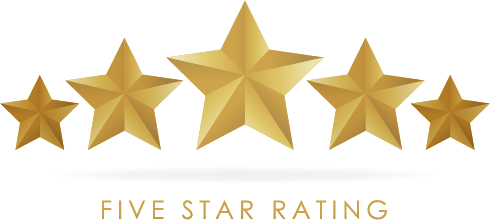 Dr. Devgan is great Eye surgeon/specialist. I've had a lot of issues with my right eye since I was a child so I have seen my share of eye physicians and he is by far the best. I recently had a cataract removed and the surgery was fast and painless. He took his time to explain the procedure and made me feel so comfortable. Being a TV/film producer, my eyes are critical to my livelihood so I wanted the best.
With my insurance, I able to go to any physician I choose so I did my research and found that Dr. Devgan is one of the top physicians in his field. In fact, he teaches other doctors at UCLA and has actually invented and designed many of the surgical tools he works with. And I also like that he's tech savvy too (he even has a youtube channel). He showed me a video of my surgery and explained each step. Now one week after surgery, I'm seeing so MUCH better now. So I wholeheartedly recommend Dr. Devgan!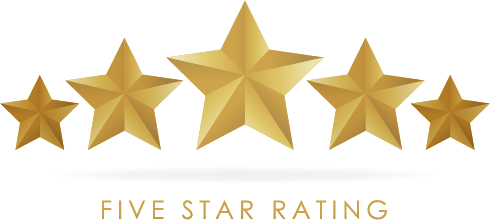 Dr. Uday Devgan is an EXCEPTIONAL physician in every aspect of his patient care. I feel so blessed that I found him and he performed my 2 cataract surgeries since my results were incredible!!
I had interviewed 2 other fine ophthalmologists because of my extreme nearsightedness as well as astigmatism and wanting to find the best surgeon and options for my more difficult case. After making my initial decision, my son, also a surgeon in another specialty received a referral from a close friend, an ophthalmologist in another state. He shared that Dr. Devgan was the finest cataract surgeon in the country, had won numerous awards and had trained and still training ophthalmologists on the best techniques in successful cataract surgery.
Needless to say, after that referral and reading his website, I went with my husband for an initial consultation. He immediately impressed us with his intelligence, surgical skills, dedication, warmth, and caring about every detail being absolutely correct. He did his own measurements and shared what would be my best options and why and we were convinced he was right- AND WAS HE EVER!!!
Both my surgeries for each eye, done 2 weeks apart, went better than I could have ever even dreamed of. Dr. Devgan continued to be so comforting and caring during surgery so that I was totally at ease and my recovery was so very quick and painless. Now to the most important part of all- my results. After so many years of poor vision, I was ECSTATIC ABOUT THE RESULTS!! I can see colors so bright and vividly, I can see sharply in the distance and drive with such confidence and read everything. His plan and measurements were perfect, as we knew they would be. I have and will refer him to anyone with the highest confidence that they too will have the best results possible.
Dr. Devgan has blessed me with one of the greatest gifts possible, wonderful vision. Words cannot describe how appreciative and truly grateful I am to him!!!!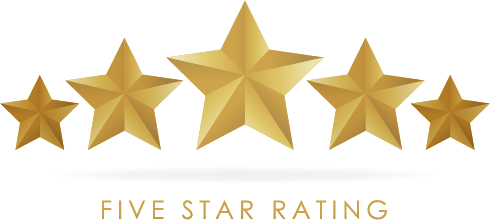 Dr. Devgan is one of my heroes. I hadn't lived without glasses (thick ones) since I was 8 years old, and I'm 60 today. In 2010, I suffered a retinal detachment in my left eye and it took several surgeries to correct it. As a result I ended up with a cataract. I was referred to several doctors by my Optometrist – Dr Devgan being one of them – and after contacting all of them, Dr. Devgan was the only one who didn't just tell me to make an appointment. He answered my email personally. That just doesn't happen these days. His responses to my concerns were so reassuring. We're talking about my eyes after all.
I spent my life in glasses or contact lenses all day every day until I went to sleep at night. And then, I had the detachment, and after that – still in my fifties – I developed a cataract; a bad one. I needed another surgery. Needless to say, I was upset. Dr. Devgan was a reassuring voice in the dark and I went to see him. He was just as wonderful in person. I had the surgery. A little laser, and a brand new lens and I was seeing the world in a whole new way.
But the saga continued. Three years later, my right eye developed a cataract. Guess what? I went back and today for the 1st time in my life, I have not put on a pair of glasses. Not even readers. I went to work – after both surgeries – the next day. I never had any pain or any reservations once I met this remarkable surgeon. That's why Dr. Devgan is a hero to me. He's a great doctor and a warm hearted individual I'm very happy to know.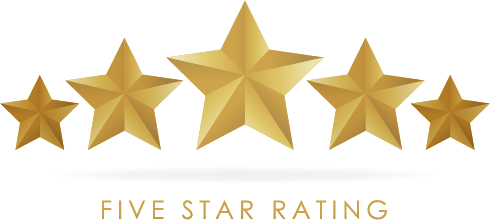 I am 72 years old and had never had any kind of surgery before in my life. Therefore, I lived with bilateral cataracts until I could hardly see anything anymore. I had been wearing corrective glasses since I was 16 years old and had been wearing contact lenses for over 35 years.
When I almost couldn't see a thing, I finally consented to see an ophthalmologist. My husband consulted with friend of his who was a young retinal surgeon in training. He told my husband that if his own mother or father needed cataract surgery, he would send them to Dr. Uday Devgan. I finally got up enough courage to make the appointment. Dr. Devgan proved to be a very nice man. His explanation of the procedure was easy to understand and made the surgery seem very easy. His staff was very friendly and helped me coordinate all of the surgical details including the insurance.
I had the surgery in July – first the left eye. The right one was done two weeks later. The surgery took place in a very clean and modern surgery center. The nurses and the anesthesiologist were also very friendly. I was very comfortable. A small needle was placed into a vein in my left arm on the first try and I was given a little sedation through the needle and off I went into the operating room.
I remember very little about either surgery. They both took about 10 minutes. I woke up in the recovery room, had some juice and went home with my husband about 30 minutes later.
I rested the remainder of the day of surgery although we did go out for dinner. The next day I drove myself to Dr. Devgan's office for my appointment. Following the appointment, I was off and running!
As the result of my surgeries, I can now see without glasses or contacts for the first time since I was a young girl. But the best part for me is that the world is now filled with vivid, glorious colors! I am amazed every day! I had no idea how much I had been missing.
I am really grateful to the young surgeon in training who recommended Dr. Devgan to me. I am even more grateful to Dr. Devgan for my NEW EYES. He and his entire staff and associates are quite wonderful.
Dr. Devgan has my unreserved highest recommendation.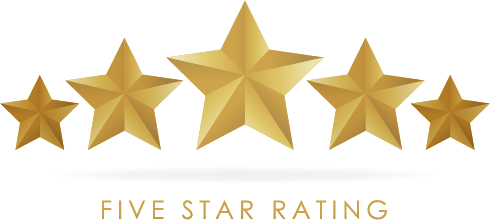 My wife and my best friend have had lens implant surgery with Dr. Devgan. He let me watch the surgery with my friend. My wife had the surgery 3 years ago and her eyesight went from 20/200 and 20/300 to 20/15. The minute she came out of surgery she could see almost perfectly. She was so excited that the colors were so bright and she didn't need glasses any more.
My friend had the surgery done on one eye by another well-known surgeon. He came out of the surgery blind in that eye. After 11 months his vision was only 20/70. He was going to go back and have the other eye done when I insisted he see Dr. Devgan. On two appointments Dr. Devgan spend well over an hour each doing tests and explaining the procedures. Dr. Devgan did everything himself, no staff worked on my friend. Dr. Devgan said he had a new laser that would make my friend's surgery much easier than what he had gone through with the other doctor. My friend had a very difficult cataract, very big and very hard. I convinced my friend to have the surgery with Dr. Devgan. He has told me many times it changed his life. He now has 20/20 in the eye Dr. Devgan did.
The amount of time Dr. Devgan spent with him, the enthusiasm, and the expertise are compelling reasons to at least get a consultation from him before you have any surgery. I truly believe Dr. Devgan is not only a doctor, but a healer. There are people who excel far above their peers, and I believe Dr. Devgan is one of them.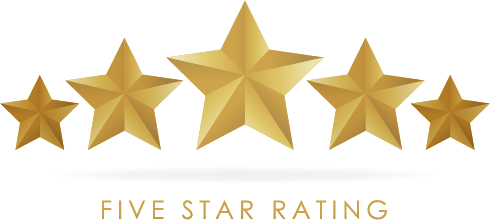 I may be an exception among Dr. Devgan's patients, since I've never planned to have eye surgery. I had a regular ophthalmologist, but felt his 'bedside manner' was lacking. As a result, a few weeks ago I sought an experienced ophthalmologist near where I lived – and found Dr. Devgan, who seemed well-regarded. Little did I realize that I had made an appointment with a doctor widely considered to be among the best eye surgeons in the world.
After some initial eye tests using some very hi-tech instruments, I met with Dr. Devgan, who immediately put me at ease. I told him about my vision, and within minutes he had calmed my concern that my eyesight was on a downward trajectory. He was able to return my corrected sight to practically normal, and explained the mechanics of sight and showed me pictures, inside and out, of my eyes as he did so. Finally, he took the time to talk with me about overall eye care, made specific recommendations for eyewear and left me with his email address in the event I had any "post-treatment questions." I was impressed that a surgeon of such renown would take so long to examine and talk with a new, non-surgical patient.
When I scheduled a visit with Dr. Devgan, I thought I was just making an eye doctor appointment; in light of his qualifications and record however, I can see I REALLY won the lottery…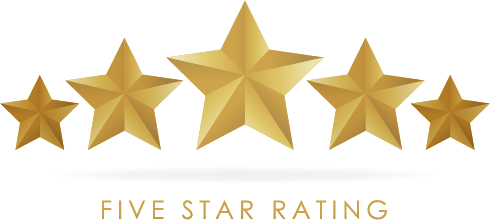 I needed cataract surgery badly, as one eye's vision, in particular, was deteriorating rapidly. I received a number of recommendations and did my homework, and when I first met with Dr. Devgan, the decision to choose him was obvious. His experiences speak for themselves, as does his office's state of the art equipment, but his ability to communicate is outstanding! He is smart, but able to explain in ways that the patient can understand. And he doesn't talk at you: he looks for your understanding and handles all your questions, too. The same is true for all of his staff also.
Finally, he never passes you off: you deal with him directly in the office pre and post-surgery, and in surgery, and via email or phone to any question you have. The doctor takes emails, and responds within minutes! The best I have ever experienced in a medical doctor.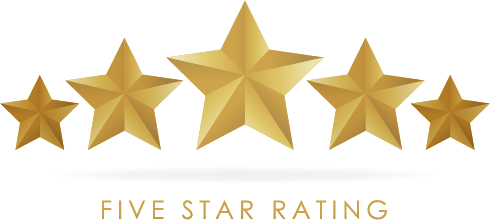 I did my research and glad I did. So many places out there offering free or moderately priced cataract surgery. I also asked every friend/acquaintance the name of their ophthalmologist who did their cataract surgery and if they'd recommend their doctor, but NO ONE RECOMMENDED THEIR DOCTOR TO ME! Some initially were happy, but later they would have various problems with seeing and would have to have things corrected by their surgeon or find another ocular surgeon to correct them. I feel fortunate to have found Dr. Devgan's website after googling online for so long.
I thought, why is there such a variance in pricing, and then I realized it's like getting your haircut by a student learning how-to at a well-known hair academy or by the teacher of the school. They have to have someone to practice on. The difference is that MY HAIR GROWS BACK; MY EYES DO NOT. So skill and experience is extremely important which Dr. Devgan definitely has. Check his bio – he's the head clinical professor at Olive View-UCLA Medical Center, so he teaches every ophthalmology resident going through that hospital how to perform cataract surgery, and he's the clinical professor at the Jules Stein Eye Institute where he teaches ocular surgeons from all over the country who have passed rigorous obstacles to get in that place how to PERFORM THE LATEST TECHNIQUES IN CATARACT SURGERY AND HOW TO CORRECT BOTCHED JOBS DONE BY OTHER OCULAR SURGEONS.
I also compared my experience with others after the surgery. I never had that feeling of sand in my eyes. I also had very, very bad vision, legally/basically blind – extremely near-sighted (couldn't see the big E at the top of the chart), far-sighted, astigmatism, and cataracts. Because of that he could only insert intraocular lenses that were mono-vision, but because he's so brilliant he put one lens so I could see far, and in the other eye he put a mid-range lens so I would not have to use reading glasses as much yet could see 20/20 with both eyes! He also has the most modern computer machines to measure the map of your eyes, etc. which county hospitals and free-or-moderately priced eye places do not. If you're trying to decide on an ocular surgeon, call his office and request his book on Cataract Surgery which I did (and they sent it to me free!) It is easy to read for the lay person yet, is so informative like how cataract surgery has advanced over the years from when my father had his done! I highly recommend Dr. Devgan.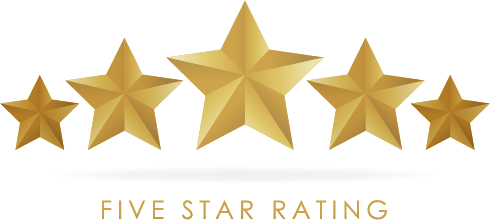 When it became apparent that I would need cataract surgery, I did much research on the internet. I eventually chose Dr. Devgan, and I'm very satisfied with the results. I learned that Dr. Devgan specializes in difficult cases. I'm very near-sighted, which means that retinal detachment is a potential complication of cataract surgery. Dr. Devgan referred me to a retinal specialist — Dr. O'Hearn in Santa Monica — to check my eyes before surgery, and fix any potential problems before they arose.
Dr. Devgan is very accessible. He answered all questions at his office, and also gave me his email to ask anything that might come to mind later. He was quick to respond to my emails, and remembered everything I'd asked and said. He was very upbeat during surgery, and is a great morale booster. Both my eye surgeries turned out very well. Both cataracts and near-sightedness are now gone. Dr. Devgan did a great job choosing the right IOL for both my eyes.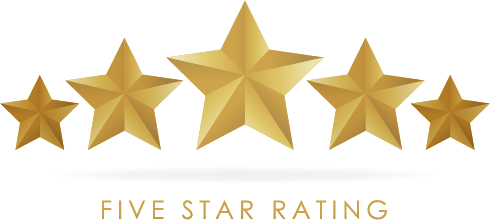 Dr. Devgan recently performed cataract surgery on my eyes. I was nearsighted and wore glasses for 45 years. Now, I am able to drive and do most of my daily activities without glasses and only wear nonprescription readers for fine print and low light reading.
My retinal specialist referred me to Dr Devgan when the cataract in my right eye started to impair my night-time driving following vitrectomy and epiretinal membrane surgery. At my initial consultation Dr. Devgan's warm and friendly manner put me at ease. Within a short time, his knowledge, confidence and infectious enthusiasm made me feel that I was in capable hands. He impressed me further with his skills as a cataract surgeon by achieving perfect plano which means fully correcting the nearsightedness in my right eye.
Before proceeding with surgery on my left eye, he generously provided me with trial contacts in order to simulate the vision I would have. It took a while to determine which vision correction was best for my daily activities; a necessary process since I discovered that my original choice would not be workable. During this period, Dr. Devgan encouraged me to email or call him on his cell if I had any questions. Despite being a busy person, he was always patient and responded to my inquiries in a timely manner. Once late at night, I emailed him some questions and to my surprise, I got a reply within a few minutes. Needless to say, the second surgery was also a success and I am very pleased with the results.
Looking back, I remember the concerns I had while reading about the potential problems with cataract surgery. So my thanks and appreciation go to Dr. Devgan for his excellent work, his assistant Dave for his care and efficiency and the friendly support of Karen, Lucy and the rest of the office staff. They made my overall experience pleasant and as comfortable as possible.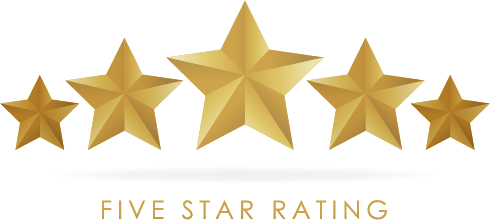 Dr. Devgan is a truly gifted surgeon! I am so grateful for the wonderful care that he provided my Grandmother. Her vision was terrible due to cataracts and she was very nervous about her surgery. Dr. Devgan took an amazing amount of time with her to make sure she was comfortable and had all of her questions answered. I don't think I have ever seen a doctor spend so much individual time with a patient. He makes even the most complex condition easy to understand in a way that is compassionate without being condescending. My grandmother couldn't be more pleased with her care or her vision! She can now read and drive without glasses and cannot believe how clearly she can see. Thank you Dr. Devgan for your kindness, compassion and surgical skill. We are so blessed to have you!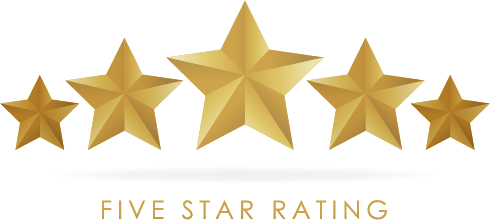 About 4 years ago I had gotten some new prescription glasses and everything seemed OK. However, apparently my distance vision had started to deteriorate and about 6 months ago, I was in a city that I was not familiar driving a car in, and I had trouble navigating because I couldn't see the road signs well enough in advance. So I figured – another pair of glasses will do it. I went to an optometrist and he did his thing and told me I had cataracts! This disturbed me. I began noticing more that everything at a distance had multiple images and were blurred.
I was a premature baby, along with my twin brother (3 months premature) born after World War II. The procedure, in developed countries, was to place the preemies in incubators in an oxygen-rich environment so lungs could mature properly. The oxygen-rich environment was good for the lungs, but it turned out, in many cases, to be bad for the eyes. It caused an erratic development of my retina and led to retinopathy of prematurity or ROP for short – fancy terms for essentially a scarring of the retina and the loss of the normal use of the eye. So, I have lived with sight in only one of my eyes since essentially birth. My twin brother has a similar situation.
Naturally I was terrified of cataract surgery. What if something happened and my sight was degraded or lost? I had no other eye to rely on. However, I knew I couldn't function normally with a cataract and needed to do something. I went to the internet and searched for cataract surgeons. I had one overarching condition – that because of my ROP, I wanted a surgeon who was tightly associated with a university, and therefore familiar with the latest advances in surgical techniques – one that also performed cataract surgery and also taught it. I poured through a few listings and came across a blog by Dr. Devgan. I was surprised at the clarity that the functions of the eye and the cataract surgery were presented. He discussed the old ways of surgery that required a 'ripe' cataract, but also newer and more innovative ones.
As with anything, people are generally afraid of things they don't understand. After reading Dr. Devgan's articles, I had a renewed sense of well-being. Everything was explained so that the patient understood the procedures. I had thought that cataract surgery was more invasive than it is. Because of advances over the years in techniques, he explained, cataract surgery could now be done safely and sooner rather than later. So I went in for an evaluation. I found the general atmosphere in his office was extremely relaxed. Everyone was good-natured, no doubt a manifestation of Dr. Devgan's approach. After a few preliminary tests, pictures and scans of the eyes, Dr. Devgan discussed the results with me. I was on equal footing with the doctor, a peer somehow. I almost felt I could do the surgery myself (ha-ha). All aspects were discussed, he showed me that I actually had ROP in my good eye, but it functioned normally. Because of my situation he wanted to make sure things were OK and had me follow up with a retinal physician (one of his former students, BTW) for an evaluation. Absolutely nothing was left in question. Things were OK to proceed.
I was pretty nervous on the day of surgery. I had no reason to be. Things went quickly. I could see what was being done even through the procedure. Maybe it took 10 minutes, maybe shorter. Naturally my eyes were dilated so it took a while for my vision to return to normal. I never lost visibility and could read a clock about 15 minutes afterwards. I still marvel at this. The colors are tremendous now. I will never need glasses for distance again in my life! I've already told my twin that when he needs cataract surgery, he's going to Dr. Devgan – I'll fly him across the country to do it. Thank you Dr. Devgan!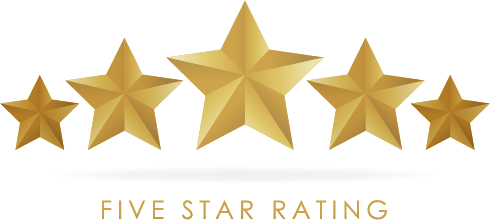 I rate Dr. Devgan a 5-star PLUS. Before connecting with Dr. Devgan, I had undergone my vision correction surgery on one eye, done with the "standard" (and I'm now thinking "old fashioned") way. Dr. Devgan's technically-advanced procedure was amazing; painless and completely successful, sparing me the post-surgical discomfort altogether–not even an eye-patch. As well, he is such a personable gentleman in every way. His enthusiasm for his field and his commitment to "teaching" the patient the intricacies of the surgical procedure were remarkable, refreshing, and reassuring. He's not only an amazingly skilled surgeon, he is truly "quite a guy". You might suppose, based on this rave review, that this review was solicited or that I'm a member of his family. No, neither is true. I'm just that impressed and thankful that I can call him "my surgeon".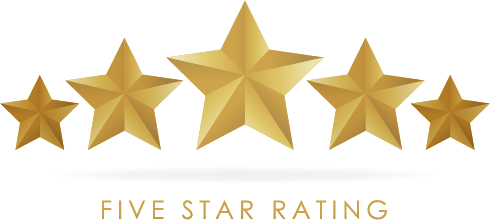 Kudos for Dr. Devgan. I would like to thank you for my unique experience for cataract procedure which you were responsible for. I must say I have never had such a positive medical experience as I had with you, Dr. Devgan.
Not only were you the expected professional, but despite all the accolades, achievements and your high standing in your profession, you made me feel at ease. Not only do you have a passion for your work but your compassionate attitude with your patients was welcomed. Your "down to earth" way of explaining the procedure, your eagerness to show and explain the procedure, the "how's" and "why's" of that procedure was a delight.
Your staff was an example of your attitude and influence as they made my experience even more positive. Your follow-up was again another learning experience. You patiently answered my questions with enthusiasm and in layman terms. Again, thank you Dr. Devgan for a great experience and a job well done. Not only the best in your field as already been noted by your peers, but most of all a person who cares and has a wonderful passion for what you do.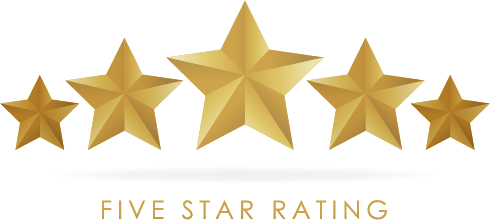 I saw Dr. Devgan to seek a second opinion about my eye surgery. He was very easy to talk to. His knowledge and expertise provided me with the information and reassurance that I needed to have my surgery. He was 100% right in everything he told me and my surgery was a great success.
I did not have my surgery with Dr. Devgan because I have already established a patient/doctor relationship with my surgeon, otherwise I would have been more than comfortable having my surgery with Dr. Devgan. Make no mistake, you will be under great care!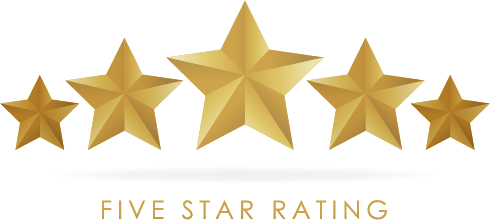 "High risk" cataract (Posterior Polar) patient THRILLED to have found Dr. Devgan!
Dr. Devgan is an amazing surgeon and a wonderful human being! I was so lucky to discover him!
I am a healthy 50 year old woman. I had a rare type of cataract, Posterior Polar Cataracts (hereditary), on both of my eyes. Last year, I finally got my nerve up and had cataract surgery! Unfortunately, I used a different surgeon to perform this surgery on my left eye. This cataract lens replacement surgery was a disaster and I had to endure three eye surgeries before I was able to receive a replacement lens. What a nightmare!
I decided to wait a few months before fixing my other eye. I needed time to find a new surgeon. Luckily, a friend of mine in the optical sales industry told me about Dr. Devgan. He said Dr. Devgan was THE BEST! I wish I had asked him for a referral last year! I was obviously VERY nervous about having cataract surgery again. Dr. Devgan and his caring staff were a breath of fresh air to me! Dr. Devgan was comforting and understood my fears. He carefully explained in detail how HIS surgical technique was different and better than the first surgeons. Lucky for me, Dr. Devgan is world renowned for his development of surgical techniques and instruments specifically designed for Posterior Polar Cataracts! He even showed me a couple of videos of him performing this surgery! Amazing!
He was so kind and understanding as well as very professional with his approach to convincing me that he was more than qualified to perform my right eye cataract lens replacement surgery. He even gave me his personal cell phone number to call him if I had questions or needed to talk about my fears before surgery. The surgery went perfectly! I was in and out of the surgery center in just a couple of hours. I was even able to enjoy a "crystal clear" lunch at a restaurant with my husband immediately after surgery!
Dr. Devgan is a remarkable surgeon and a kind man! I highly recommend him for any type of eye surgery.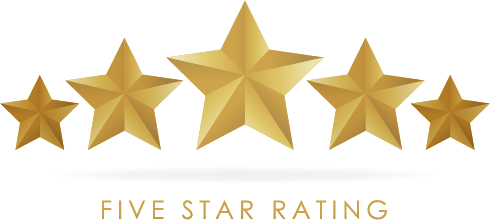 My experience with Dr. Devgan was consultation only. Through my on-line research, I became aware of his industry-leading expertise, and even though we live on separate coasts, I reached out to him via e-mail about my daughter's congenital eye disorder. I was extremely impressed with his insightful observations, sound advice, and knowledge of experts in my geographic area – not to mention that he personally responded to my note on a holiday. It became apparent through our e-mail discussions that he is truly a wonderful, down-to-earth professional who is passionate about his work. Even though we live over 2,500 miles away, we will absolutely consider visiting him as my daughter gets older and we consider more extensive treatments.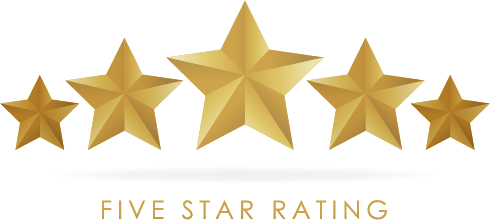 An amazing physician, exceptional human being, humanitarian… Goes above and beyond the call of duty… Brilliant doctor, who treats physical disabilities as well as patient's and family's emotional needs!
Highly recommend Dr. Devgan.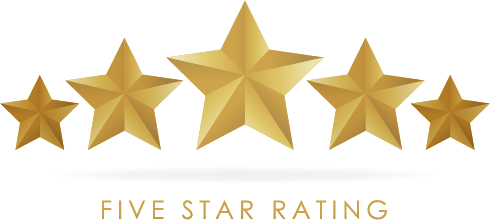 I followed Dr. Devgan and had him operate on both my eyes. I would not trust anyone else with my precious sight. He is the only eye doctor who has removed my cataracts, no baloney!